Vikings Preaching Patience in Passing Game 
2 min read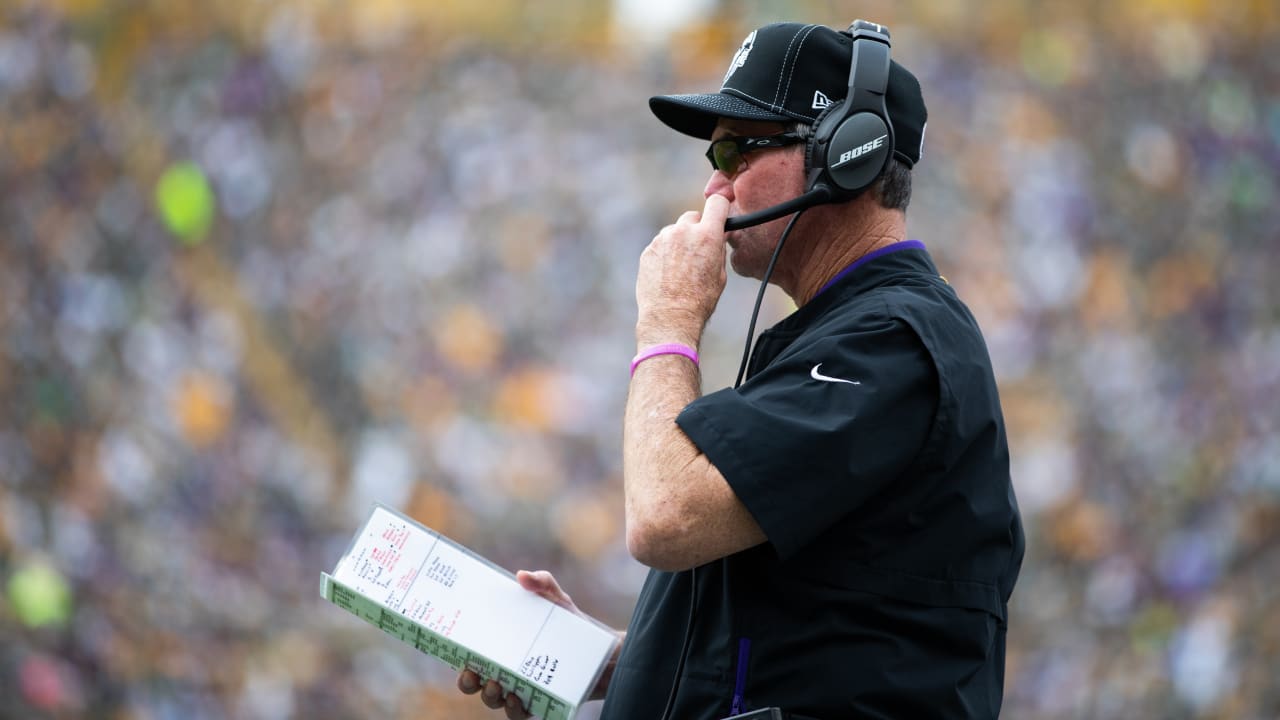 "You just have to eliminate your guy," Rudolph added. "Obviously, we can't block all of them, but those guys are so good at making the first guy miss, making two or three guys tackle them, or it's a home run."
Yet as the Vikings get ready to welcome the Raiders to town this Sunday, opportunities have been few and far between for Minnesota's pass catchers. That's evident by the fact that the Vikings rank dead last in the league with a pass percentage of 40.37.
While that stat is skewed by the fact the Vikings attempted just 10 passes in a Week 1 win, you won't hear Minnesota's skill players in the passing game complaining.
Instead, the likes of Adam Thielen, Stefon Diggs and Rudolph have preached patience despite the trio combining for just 14 receptions for 213 yards and two touchdowns in two games.
"When you have the ability to run the football like we can right now, you have to capitalize on the few opportunities you're going to get in the pass game," Thielen said. "Those plays are usually going to be big plays and probably the difference in the ballgame.
"For us on the outside, we have to make sure we make the most of our opportunities because we want to continue running the ball and win games doing that," Thielen added. "To do that and to be able to win games, you have to make plays when you get opportunities."
Added Rudolph: "When it comes, we'll be ready. I can't tell you when that will be. But when it comes, we'll be ready. I feel like I stand up here every week and tell you guys that whenever my time in the pass game is called, I'll be ready and I'll make sure I make the most of it. But until then, if I have to protect Kirk and block in the run game, there are other things I can do to help this team win games. Then, when the opportunities come in the pass game, I've got to convert."
Perhaps the breakout game for the Vikings passing attack comes Sunday at U.S. Bank Stadium against a Raiders defense that currently ranks last in the NFL with 342.5 passing yards allowed per game.
But as Vikings players alluded to Thursday, that number is a bit skewed by Oakland's second-quarter performance in Week 2 in which the Raiders allowed Chiefs quarterback Patrick Mahomes to throw for 278 yards and four touchdowns.
https://www.vikings.com/news/notebook-vikings-preaching-patience-in-passing-game