Thielen Explains Postgame Comments on 'Under…
3 min read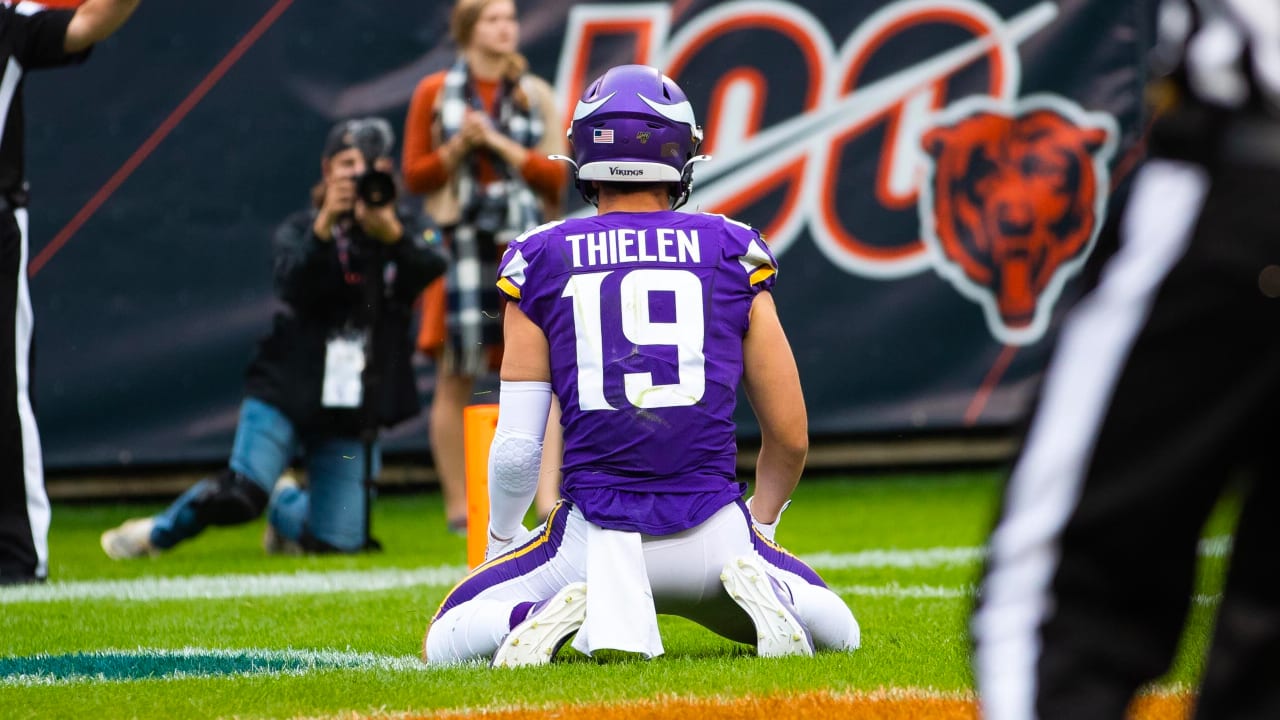 Cousins was 27-of-36 passing during the game with 233 passing yards. He was sacked six times.
"Adam's just not a really good player, or one of the best players on the Vikings, he's one of the best players in the NFL, one of the best players in the world period," Cousins said.
The quarterback noted a huge missed opportunity where he just overthrew Thielen on a deep ball on a third down. That drive was one of the Vikings only two possessions of the entire first half.
"The one that's most obvious is the third-and-10 during the beginning of the game," Cousins said. "We're near midfield, and that's arguably seven points if you put the ball where it needs to be. Number 19 has shown that he will make that play, and he'll probably finish the play in the end zone."
Thielen discussed how he battles with the emotions of the game, particularly when he feels like he can make a bigger impact.
"As a receiver, you don't see the pass rush. You are just running a route, you feel like you are open, and it's frustrating," Thielen said. "I'm and emotional player. I think that anyone who has any success in this league has emotion when they play this game."
Thielen described the preparation that goes into every game and the fact that he doesn't take a snap for granted because there are only so many opportunities to make a big play, especially in the game against the Bears.
"If you haven't played this game and you haven't played it at a high level, you have no idea what goes into it," Thielen said. "The preparation, the hard work, we bust our tail in OTAs, minicamp, training camp, and then you get to these 16 opportunities, and you have four quarters. So I think there's just so much emotion because of how hard you work. I think that there is just so much emotion in this game that I think you need to learn how to handle that emotion and turn it into a positive."
Cousins looks to continue to find the balance of the run and the passing plays in the team's offense.
"If we run the ball successfully, if we run the ball more consistently so be it, but when we do take our shots or we have our chances, we've got to him them, and the reality was I didn't," Cousins said. "We didn't, and that's where I think you are frustrated after the game. I look forward to giving [Thielen] and Stefon [Diggs] more opportunities in the weeks ahead."
https://www.vikings.com/news/adam-thielen-explains-postgame-comments-on-under-center-with-kirk-cousins