Stefon Diggs Addresses Speculation, Says He Hasn't…
3 min read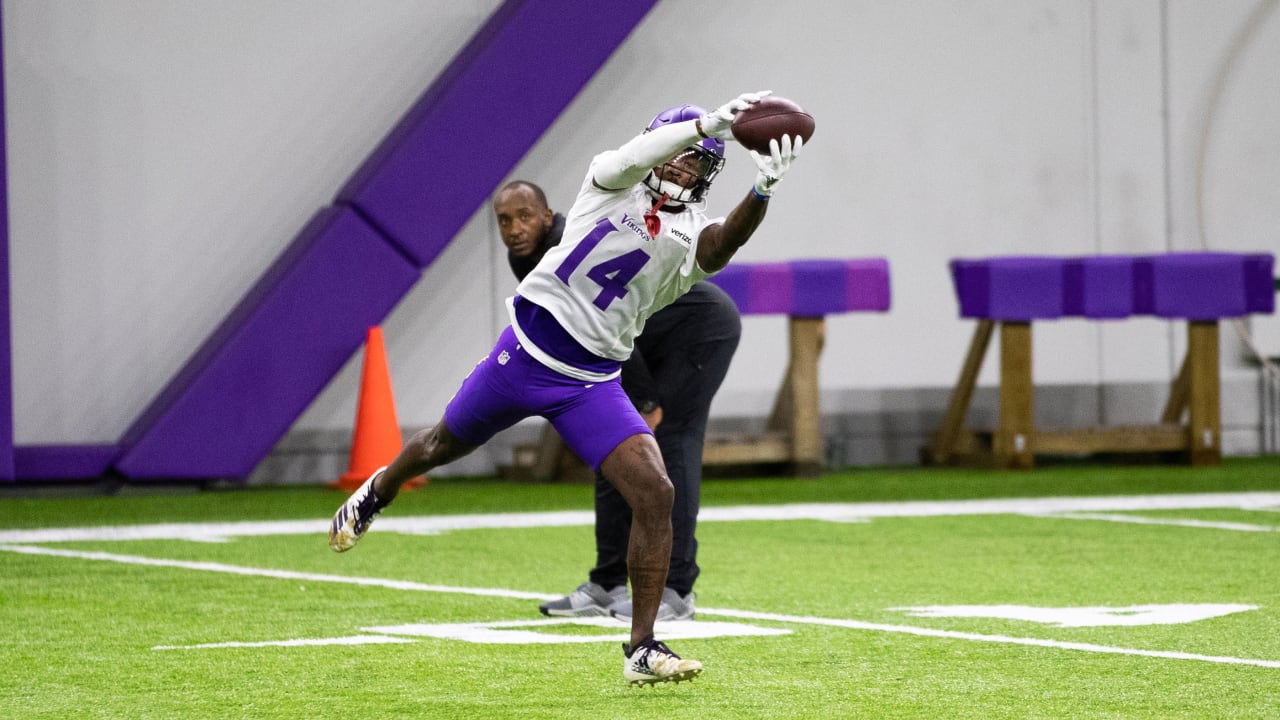 Vikings Head Coach Mike Zimmer met with Vikings beat writers after Thursday's practice but declined to discuss specifics. Diggs was a full participant on Thursday.
"It's an internal matter, and I'm not going to talk about it," Zimmer said.
Diggs said Thursday that he has had "conversations with everybody at this point."
The 25-year-old was asked if he feels like he is being heard.
"I don't know at this point. With the way things are going and the trend that we're at right now, I'm not 100-percent sure," Diggs said. "At this point, everybody has known me to be a team guy. I've always put the team before myself. I've never made it about me, never been that guy.
"My resumé and my persona kind of speak for themselves. I've never been the kind of guy to be like, 'Me, me me.' Wanting to have success and wanting to have team success is always what I've pushed," Diggs added. "My language will stay the same whether I'm given many opportunities or not a lot. That's where we are. I know, as a man, who I am and what I bring to the table."
Diggs reiterated at his podium session that he has not asked to be traded from the Vikings, but also said there is "truth to all rumors."
"I haven't communicated anything," Diggs said. "More so, the conversations I've had have only been about the team and trying to have success on the field."
Diggs has 13 catches for 209 yards and a touchdown in four games so far in 2019. He had career bests of 102 receptions, 1,021 yards and nine touchdowns in 2018.
The wide receiver, a fifth-round pick in 2015, has 315 catches for 3,702 yards and 25 scores in 59 career games.
"I love it here. I've been here for five years," Diggs said. "I love everything about the community, I love everything about my teammates, and I love everything about my team."
Thielen spoke about the matter after Thursday's practice, noting that "Diggs is one of my closest friends."
"For me, again, I'm just trying to worry about my job, and those are things that are out of my control, and I'm going to go back to work and try to help this football team win games, as he is," Thielen said. "He was out there today and grinding. Like I said, everybody on this team is worried about Sunday and worried about putting their best foot [forward]."
Zimmer was asked about the wide receiver's status for Week 5.
"We'll have to see," Zimmer said.
Aiming for faster start in a road game
The Vikings have been a drastically different team in home games and away games so far this season.
Minnesota built leads of 28-nothing and 21-zip at home against Atlanta and Oakland in Weeks 1 and 3, respectively.
The Vikings conversely fell behind by 21 at Green Bay in Week 2 and by 16 last week at Chicago.
Giants rookie quarterback Daniel Jones has opened each of his first two career starts with success, so the Vikings know the importance of trying to get off the field early.
"I feel like we can start faster," defensive end Everson Griffen said. "It's always a little lag that we have. I feel that we've got to come out and not let the opponent score. We've just got to start faster. I feel like we can start faster for sure."
https://www.vikings.com/news/vikings-stefon-diggs-addresses-speculation-says-he-hasnt-requested-trade