NFL.com Evaluates Vikings 2019 Rookie Class
2 min read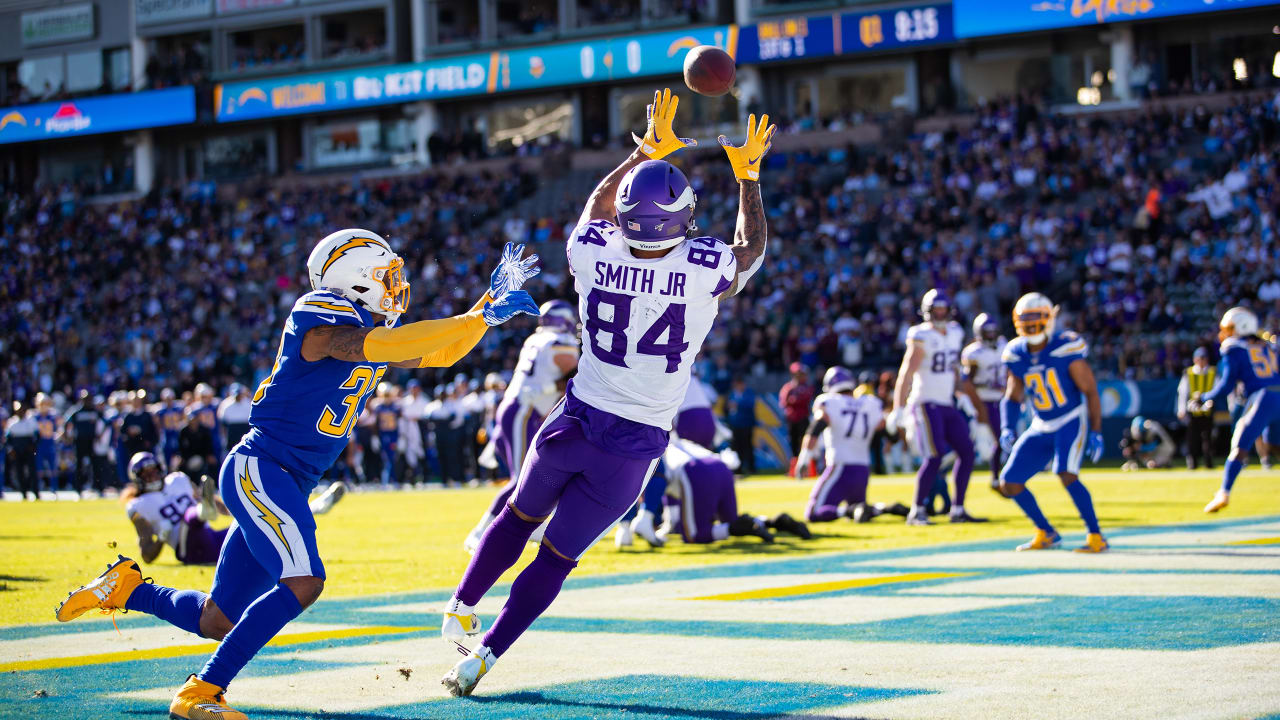 NFL.com is going division by division and handing out grades for teams' rookie classes.
Gennaro Filice of NFL.com was tasked with evaluating the NFC North and gave the Vikings first-year players a 'B-' for their play in 2019.
Filice said that while first-round center Garrett Bradbury showed promise despite some ups and downs, he was impressed with what the Vikings front office did with their next few selections.
The next two picks were on the mark, though, as [Irv] Smith, Jr. and [Alexander] Mattison both excelled in complementary roles. With Kyle Rudolph providing his typically solid play as a traditional in-line tight end, Smith, Jr. gave the Vikings some juice at the position as a versatile athlete who lined up all over the place.
As for all those draftniks who immediately labeled Minnesota's third-round selection of Mattison a reach? Yeah, that was hogwash. He proved to be a fine running mate for [Dalvin] Cook, and not just because the two backs posted nearly identical yards-per-carry figures (4.5 for Cook, 4.6 for Mattison) and sport matching dreadlocks. Mattison packs a ton of power into his 5-11, 220-pound frame, but he also displayed the kind of burst through the hole and soft hands in the passing game that make Cook such a terror in this offense.
Mattison ran for 462 yards and a touchdown on 100 carries in 2019, while Smith, Jr. had 36 catches for 311 yards and a pair of scores.
Filice also liked the play of seventh-round wide receiver Bisi Johnson.
Filice took a peek ahead at the 2020 NFL Scouting Combine and free agency, and he opined that the Vikings top priority should be to bring back safety Anthony Harris.
After a quietly excellent season in 2018, Harris was even better in a contract year, tying for the league lead with six interceptions and ranking 12thoverall on Pro Football Focus' Top 101 players of 2019. With Harris and Harrison Smith, the Vikings boast the best safety duo in the NFL.
The Vikings currently hold the 25th overall pick in the 2020 NFL Draft, which will take place April 23-25 in Las Vegas.
Filice gave the Packers a 'B+', while the Bears received a 'C+' and the Lions earned a 'C' grade.
https://www.vikings.com/news/lunchbreak-nfl-com-evaluates-vikings-2019-rookie-class