Local product Mike Purcell finds fit in center of…
3 min read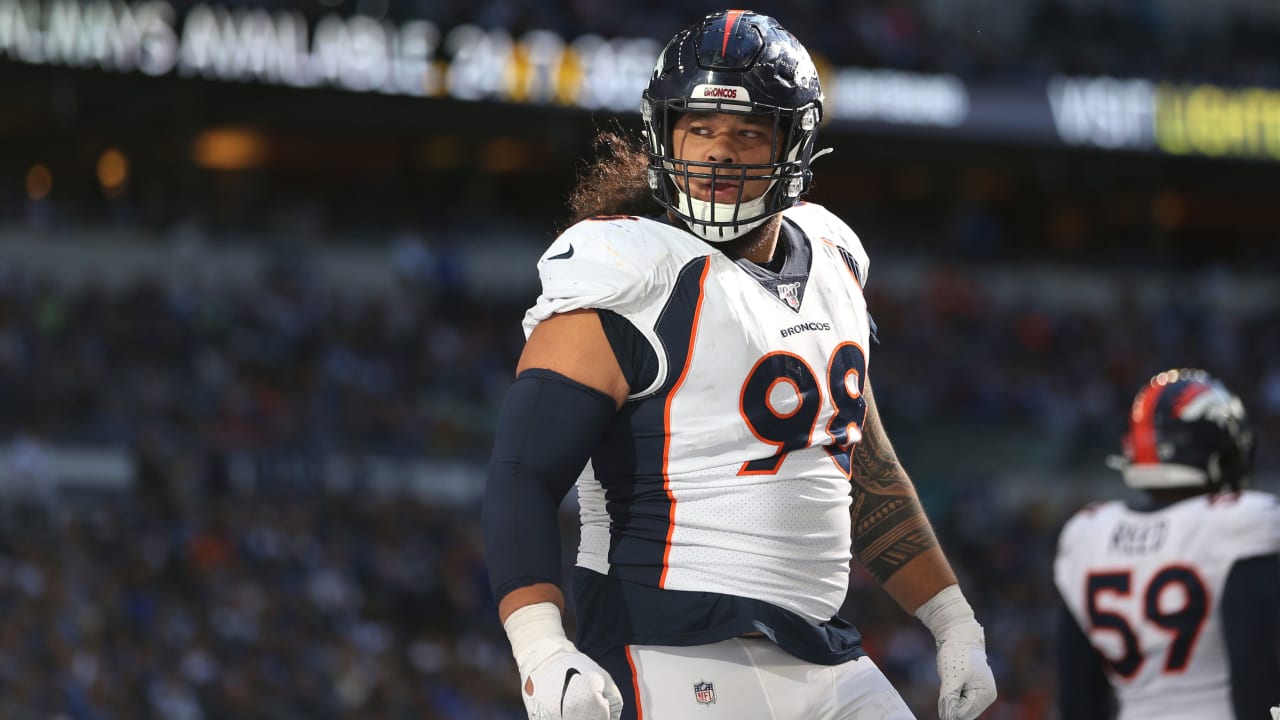 Ahead of the Broncos' game against the Chargers in Week 5, Head Coach Vic Fangio decided to make defensive lineman Mike Purcell active to give the team's run defense a boost. It worked. Purcell, a veteran player who bounced around the NFL before signing with Denver this offseason, helped shore up the Broncos' run defense and has been a major piece of Denver's defense over the last month. Now a starter, Purcell has taken advantage of his opportunity. We caught up with Purcell before a recent practice about his high school alma mater, reuniting with Fangio and his plans for the future.
Aric DiLalla: What does it mean as a Highlands Ranch High School alum to be back in Denver and get to play for the hometown team?
Mike Purcell: "It's just a great feeling. I think anybody would like that opportunity to play for their hometown team or their favorite team growing up."
AD: What's it like for your family and friends?
MP: "They loved it. Me and my family live in Idaho now — it's where my wife's from — so being able to be back here for most of the year, especially for football season, is a cool feeling."
AD: Have you gotten to get back to Highlands Ranch?
MP: "I went once at the end of training camp. I got to talk to the team, and they've done well the last three games. I think they're on a three-game win streak."
AD: What was it like being back?
MP: "It was different. Nothing much has changed in the high school itself. Any time anybody gets to go back to their old stomping grounds, it's a cool feeling."
AD: What have these past few weeks been like for you to get back on the field and to establish yourself as a starter?
MP: "Every week I'm going to prepare like I'm going to play, and the last [few] weeks my number has been there to start. It's just that much more that I have to do to help this team win."
AD: What does it mean that Head Coach Vic Fangio put that kind of faith in you?
MP: "I've been with Vic for a long time. I came into this defense when I was a rookie [in San Francisco] and stayed with him a couple years. I even spent some time with him in Chicago. He believes in me. Being able to play this defense, play what I need to — I feel like my football smarts have gotten that much better since my rookie year [in regards to] blocking schemes, how offenses want to attack his defense. He has faith in me, and I've just got to go out there and prove it."
https://www.denverbroncos.com/news/local-product-mike-purcell-finds-fit-in-center-of-broncos-defense