In aftermath of win, Broncos already 'hyped up'…
2 min read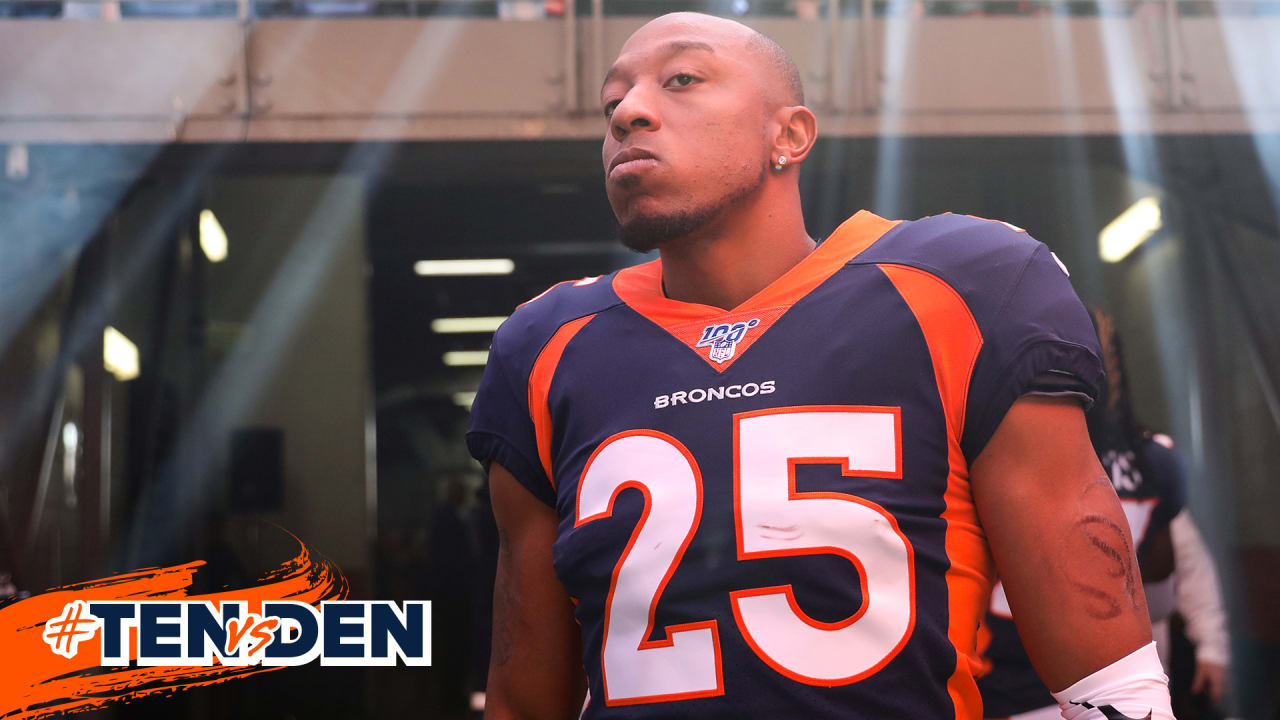 The last three times the Broncos have hosted the Chiefs, they've come close. Each of the previous three matchups in Denver have been decided by four points or fewer.
"We're confident," Von Miller said. "We've always been confident when we play the Chiefs at home. We're going to celebrate this one tonight though for about two hours and then get started on the Kansas City Chiefs. They've lost two straight, so they'll come in here ready to fight. We've got to play our style of football and come out tough."
The Broncos' prep will largely be of the mental variety as they recover from Sunday's game and get set for Thursday's contest.
Head Coach Vic Fangio said the team will use an adjusted practice schedule on Monday, Tuesday and Wednesday that allows the players to get necessary rest to recover.
"These Thursday games, you have to make yourself sweat on Monday, Tuesday and Wednesday mentally because we won't be breaking a sweat physically," Fangio said.
Joe Flacco admitted he won't deal with the same physical demands that his teammates do from playing a pair of games over the course of five days.
"You just can't really do anything physical," Flacco said. "You have to have a lot of mental work and rely on the guys to digest the game plan and know what to do come the game. Really, it's getting that mental work and getting your legs underneath you as much as you can to be able to play at your normal game speed come Thursday. As a quarterback, it's not the worst thing in the world. I think it's week to week, some weeks it might end up not being great and other weeks you're going to feel fine by Thursday. The good side of it is that you get a mini bye week after that. As far as the rest of the guys go — the guys that are actually playing football out there — it's a really quick turnaround. I don't how they do it, so you've got to give a lot of credit to them."
Harris, at least, didn't seem to mind the short week as he spoke following Sunday's 16-0 win.
"I'm ready," Harris said. "I already know what the Chiefs do. With me, I'm already prepared. They run the same offense they've been running since I got in the league.
"… I'm ready for Tyreek Hill."
https://www.denverbroncos.com/news/in-aftermath-of-win-broncos-already-hyped-up-for-thursday-matchup-with-chiefs