HC Vic Fangio, OC Pat Shurmur outline common goal…
3 min read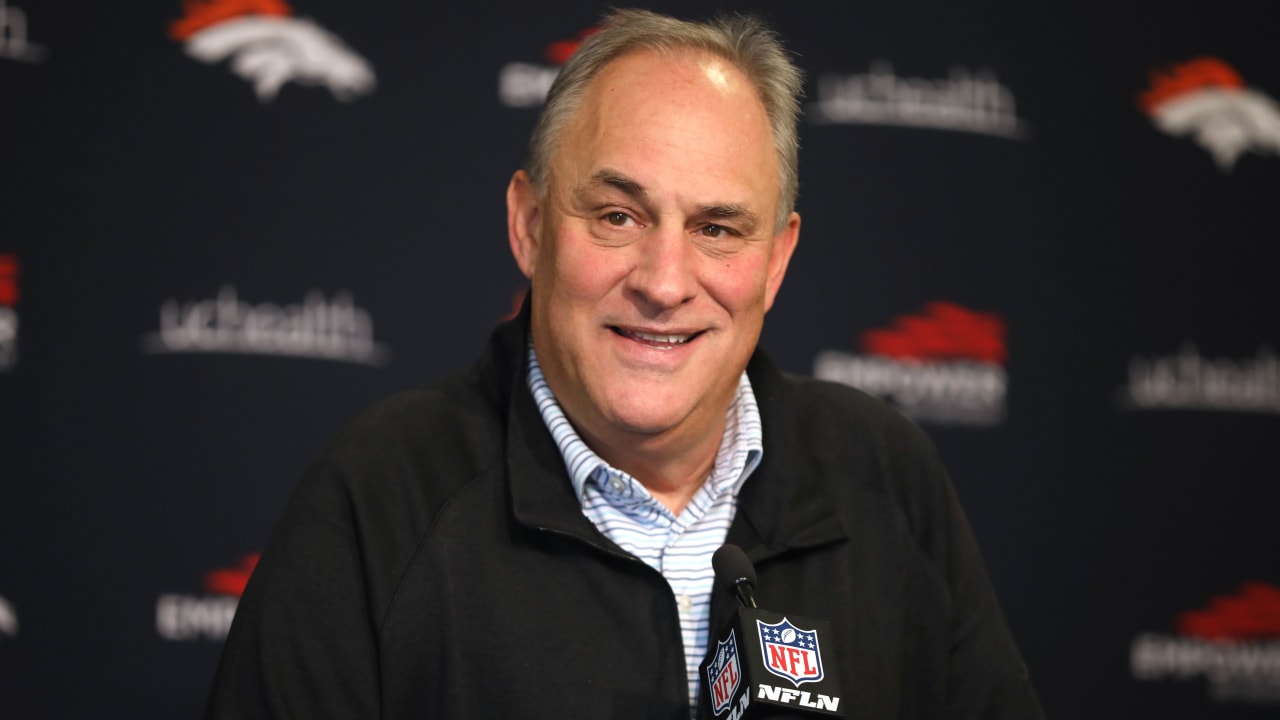 ENGLEWOOD, Colo. — Vic Fangio knows the reputation that follows defensive-minded coaches.
That they only want to run the ball. That they're conservative by nature. That they'd prefer to win games 3-0. Two to nothing, if possible.
But he made it clear Thursday that he doesn't fall in that category.
"Contrary to the stereotype that is always out there, [that a] defensive head coach wants to ground and pound and counts a pitch to the halfback as a pass, that is not me," Fangio said Thursday. "I like to be aggressive."
And that, in part, is why the Broncos moved on from Rich Scangarello and hired Pat Shurmur as their new offensive coordinator. Fangio did emphasize that the two moves were independent of each other.
"It was a long thought process," said Fangio of making a change. "I really didn't come to a conclusion in my own mind until maybe the Friday after our last game — Friday or Saturday, something like that. I gave it a lot of thought on a lot of different fronts, and concluded that was best for us moving forward."
The Broncos ranked 28th in scoring offense and total offense in 2019 and averaged just 17.6 points per game.
Shurmur, though, arrives in Denver with 21 years of NFL experience to Denver and a track record of success. In each of his last six full seasons as either a head coach or offensive coordinator, his teams have ranked in the top 20 in scoring offense.
"It wasn't so much a motivation to go with experience as it was to get who I thought would be the best guy for the job," Fangio said. "The experience was an extra crumb that Pat has. … I think Pat is in his early 50s and has coached 20 years, but if he was in his early 40s and coached 10 years, he still would have been the right guy for the job. I just think Pat has got what it takes to be a successful offensive coordinator in this league, and in particularly for us. Having coached against him a few times, getting to know him — when I say getting to know him, we really didn't know each other that well other than a professional relationship the last few years. Once I decided to make the move, he was the first guy I called."
Shurmur said he'll install a West Coast system that's based on "what we think is best for our players," and he'll aim to promote an aggressive style of play.
"You just have to throw it down there," Shurmur said during his introductory press conference. "I think that's how you do it. I think we have some players that can be effective and make plays and be productive with a deep ball. I think it's important that you do attack the defense down the field. There are some games where they just — teams won't allow it, so you have to do other things. I think you have to challenge the defense. One way to do it is to do it downfield. That's how you get points. That's how you move the ball. I know Coach and I both believe that's something with the players that we have that we'll be able to do."
https://www.denverbroncos.com/news/that-s-how-you-move-the-ball-hc-vic-fangio-oc-pat-shurmur-outline-common-goal-fo