HC Vic Fangio keeping team focused on game ahead…
2 min read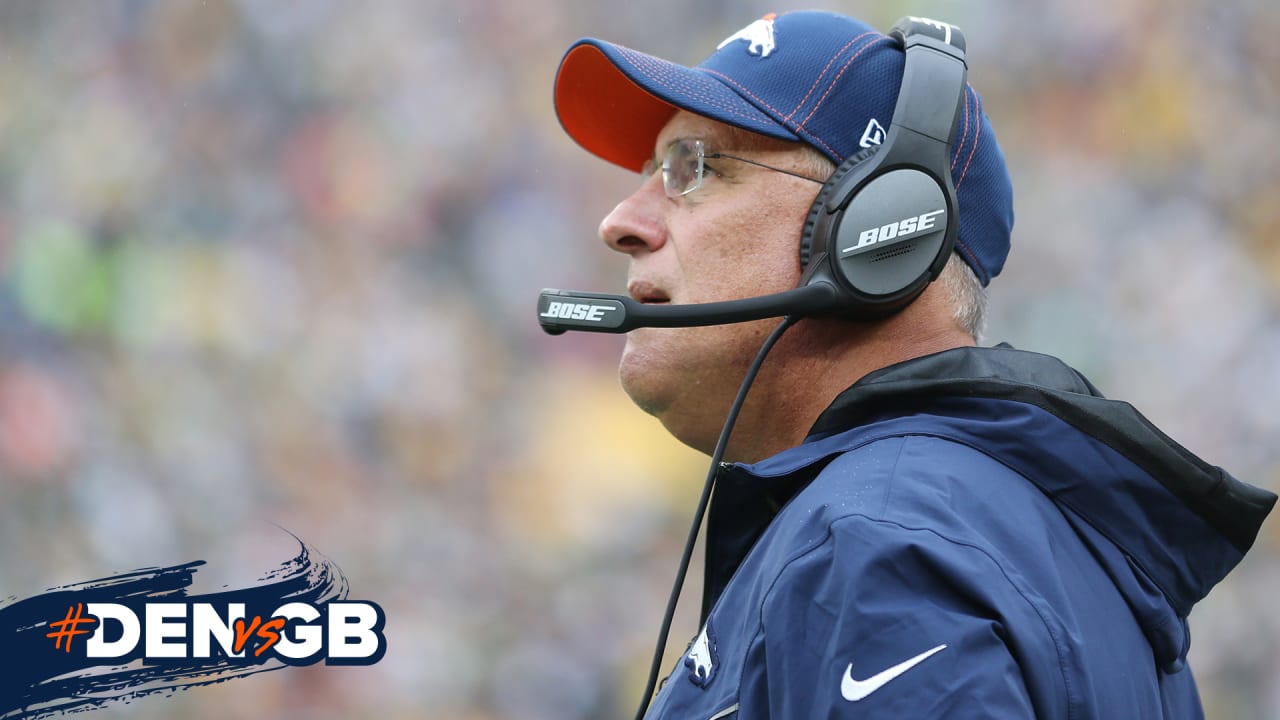 Through three weeks, the Broncos rank ninth in total defense and 17th in scoring defense. Yet while those stats suggest Fangio's unit is performing better than an 0-3 record would indicate, Fangio wants to see more.
Specifically, he's looking for sacks and turnovers that have eluded his unit through the first three games of the season.
"I don't think we've played terrible, but we haven't played good enough to win," Fangio said. "I know some of our stats may be OK when you look at them, but we've got to get more stops. Obviously the takeaways are a big thing that we're not getting, which would help our offense. … We expect more. The players expect more, and we expect more as coaches."
Fangio did say, though, that his pass rush got home at times against the Packers — even if the plays didn't end in sacks.
"We had some nice rush on a couple of the third downs yesterday, albeit they didn't result in sacks," Fangio said. "But they did result in incompletions. … That we've gone three games without [a sack] is highly unusual, I acknowledge that, but we've got to get better there."
There is "a chance" that fullback Andy Janovich makes his regular-season debut against Jacksonville this week, Fangio said.
"We'll see how he looks in practice," Fangio said. "I don't ever want to put a guy out there that's not completely ready to play."
If Janovich can return to the field, Fangio thinks he would bring a "steadiness" to Offensive Coordinator Rich Scangarello's unit.
"Besides being a good fullback from a talent standpoint, he's experienced," Fangio said. "Any time you have a good combination of talent and experience, that's a good thing."
Linebacker Josey Jewell (hamstring) and defensive end Derek Wolfe (ankle) were scheduled to undergo MRIs on Monday to determine the extent of their injuries.
Fangio said he did not have an update on cornerback Bryce Callahan (foot).
DAVIS PICKS UP WHERE HE LEFT OFF
After missing the first two games of the regular season with a calf injury, linebacker Todd Davis played 56 of 57 defensive snaps against the Packers and recorded three tackles.
"I thought he did fine, considering the guy really hadn't done much since training camp started," Fangio said. "For him to go in there and play the amount of plays that he played, I think it's very commendable, and hopefully that will set him up to play even better moving forward."
https://www.denverbroncos.com/news/hc-vic-fangio-keeping-team-focused-on-the-game-ahead-despite-outside-noise