Game Recap: Bears drop low-scoring opener
2 min read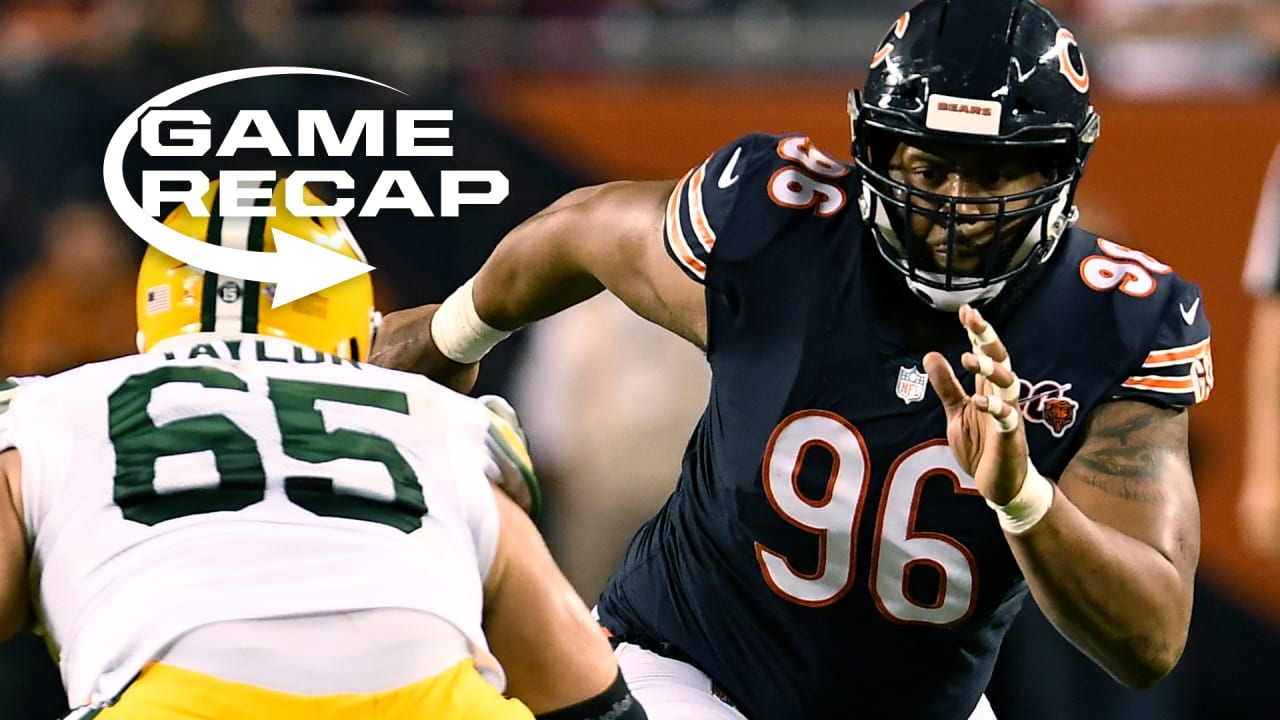 The Packers offense ignited early in the second quarter as Rodgers completed four straight passes for 74 yards, capped by an 8-yard touchdown toss to tight end Jimmy Graham, giving Green Bay a 7-3 lead.
Rodgers caught the Bears with 12 men on the field and knew he had a free play. So the two-time NFL MVP lobbed the ball to the 6-7 Graham, who outleaped 6-foot safety Deon Bush in the end zone. On the first play of the drive, Rodgers completed a 47-yard pass to receiver Marquez Valdes-Scanting.
The Bears offense was out of sync in the first half. Six possessions resulted in five punts and one field goal, which came on a drive that started at the Packers 36.
The Bears reached the Green Bay 34 in the third quarter but opted not to attempt a 52-yard field goal on fourth-and-10. Instead, Mitchell Trubisky rushed up the middle for three yards, turning the ball over on downs.
On one possession early in the fourth quarter, the Bears were called for three straight penalties—holding and hands-to-the-face on left tackle Charles Leno Jr. and pass interference on Taylor Gabriel—resulting in first-and-40.
Crosby's 38-yard field goal increased the Packers' lead to 10-3 with 5:15 left in the fourth quarter.
The Bears reached the Green Bay 16 on their final drive of the game. But Trubisky's pass into double coverage intended for Allen Robinson II was intercepted by Adrian Amos with 1:58 remaining in regulation.
https://www.chicagobears.com/news/game-recap-bears-drop-low-scoring-opener