Drew Lock could join exclusive club with win over…
2 min read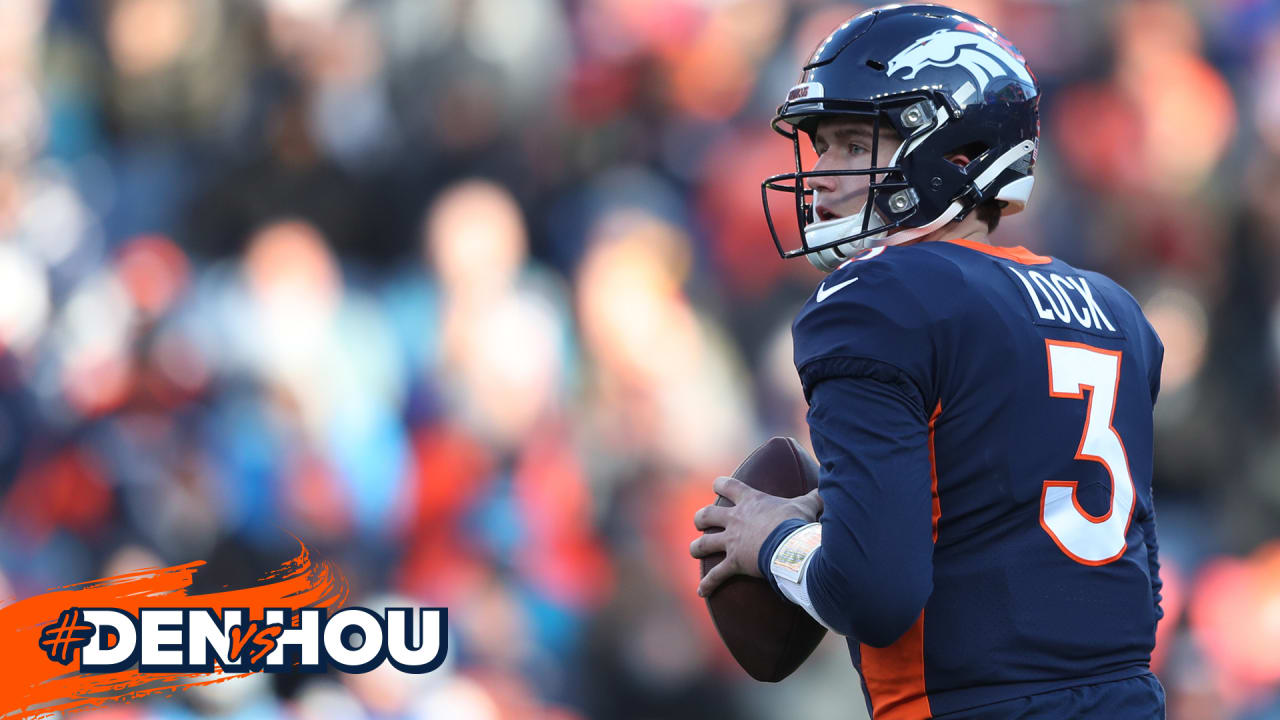 ENGLEWOOD, Colo. — In the aftermath of Drew Lock's first career start, his phone buzzed with a text from Archie Manning.
The father of former Broncos quarterback Peyton Manning offered his congratulations to the rookie quarterback, who won his debut against the Chargers.
"'You can't win them all if you don't win your first,'" Lock remembered the text saying. "That gave me a good giggle and a good laugh. He's so right."
Lock, who became close with the family at the Manning Passing Academy in 2018 ahead of his senior season, also received a text from Peyton.
"Being able to hear from those guys meant a lot," Lock said.
Since joining the Broncos, the relationship has only grown between Lock and the Manning family.
On Sunday against the Texans, Lock could earn another congratulatory text — and a place in Broncos history.
Lock became just the sixth Broncos quarterback to win his starting debut as a rookie with a win over Los Angeles, and he could join a more-exclusive club this weekend.
John Elway and Craig Penrose are the only Broncos quarterbacks to win their first two starts as rookies. The streak ends there, though. Elway lost his third game, and Penrose didn't start another game until 1978.
As he aims to tie Elway and Penrose, Lock will face a Texans defense that ranks 28th in passing defense and interceptions, 26th in sacks, 31st in red-zone percentage and 32nd in third-down percentage.
Those rankings suggest Lock could improve upon his debut in which he finished 18-of-28 for 134 yards, two touchdowns and an interception.
https://www.denverbroncos.com/news/drew-lock-could-join-exclusive-club-with-win-over-texans