Burning Questions: Broncos at Packers
2 min read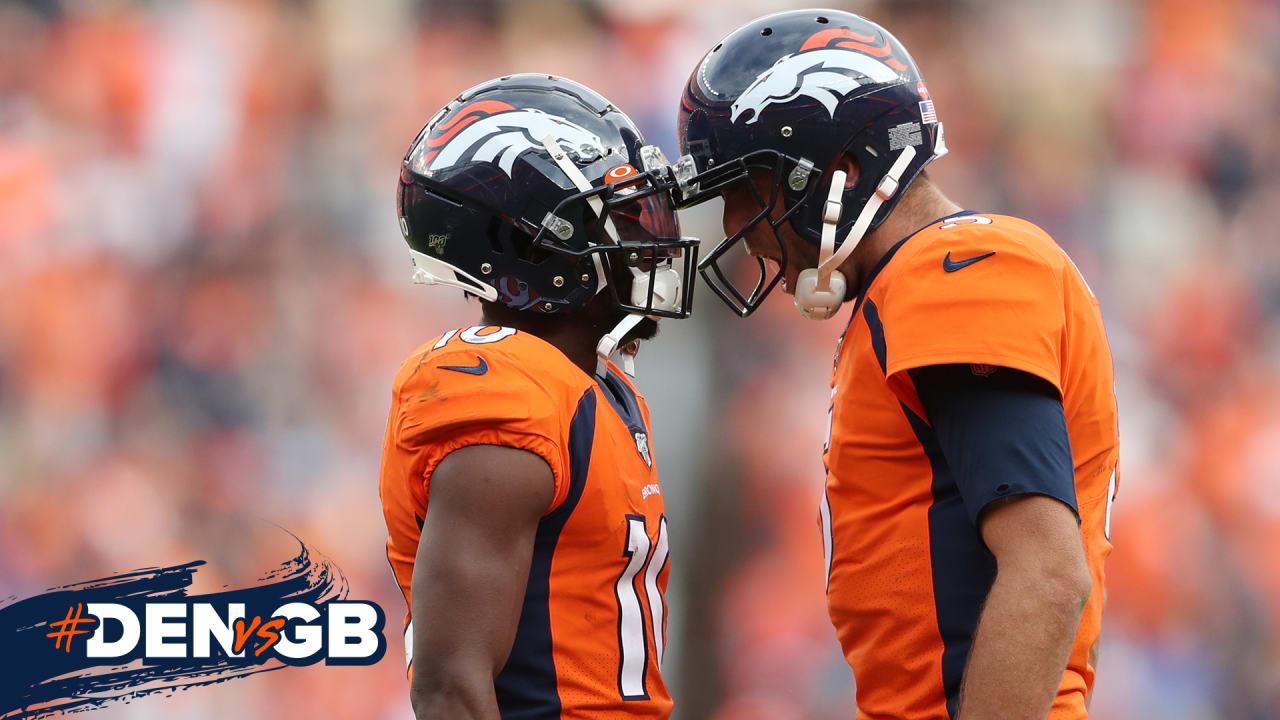 CAN DENVER'S OFFENSE TURN DRIVES INTO POINTS?
Against the Bears, Denver's offense tallied 27 first downs — which was tied for first in the NFL that week — and eight of their nine drives crossed the 50-yard line. But the team scored just 14 points, including just three points through three quarters.
For the season, the Broncos rank 16th in yards per game but just 28th in points per game.
The issue, it seems, is two-fold. First, the Broncos have allowed penalties and negative plays to stall promising drives. Against the Bears, tackle Garett Bolles was called for four holding penalties and guard Ron Leary was whistled for a pair, as well. Fangio stressed the need this week to gain a few more yards after crossing midfield to ensure kicker Brandon McManus can attempt a field goal.
When the Broncos are able to avoid those mistakes and get into the red zone, they've faced more problems. In six red-zone attempts this season, the Broncos have scored just two touchdowns. Both touchdowns came in the fourth quarter of games.
"I think our issue right now is we're definitely hurting ourselves, whether they are penalties or an assignment here or there," Flacco said Wednesday. "We're getting across the 50 and then we're doing something like that that is kind of backing us up. Once we get in the flow of the game that stuff is not happening as much."
Against Rodgers and the Packers, the Broncos must take advantage of opportunities — both on the plus side of the field and in the red zone. Still, the Broncos won't take on unnecessary risks or deviate from their plan to play complementary football.
"I will say this, the whole goal in the building is to play complementary football," Offensive Coordinator Rich Scangarello said Thursday. "If we win 13-10 or if we win 38-35, I don't think anyone in this building truly cares. Now, people on the outside might have their opinions why that is. I want to help the defense, that means take care of the football and don't turn it over."
There are signs that the offense is improved from a season ago. In 2018, the Broncos had six three-and-outs through two games. This year's Broncos have just three.
https://www.denverbroncos.com/news/burning-questions-broncos-at-packers