Broncos' tradition on display as members of Top…
2 min read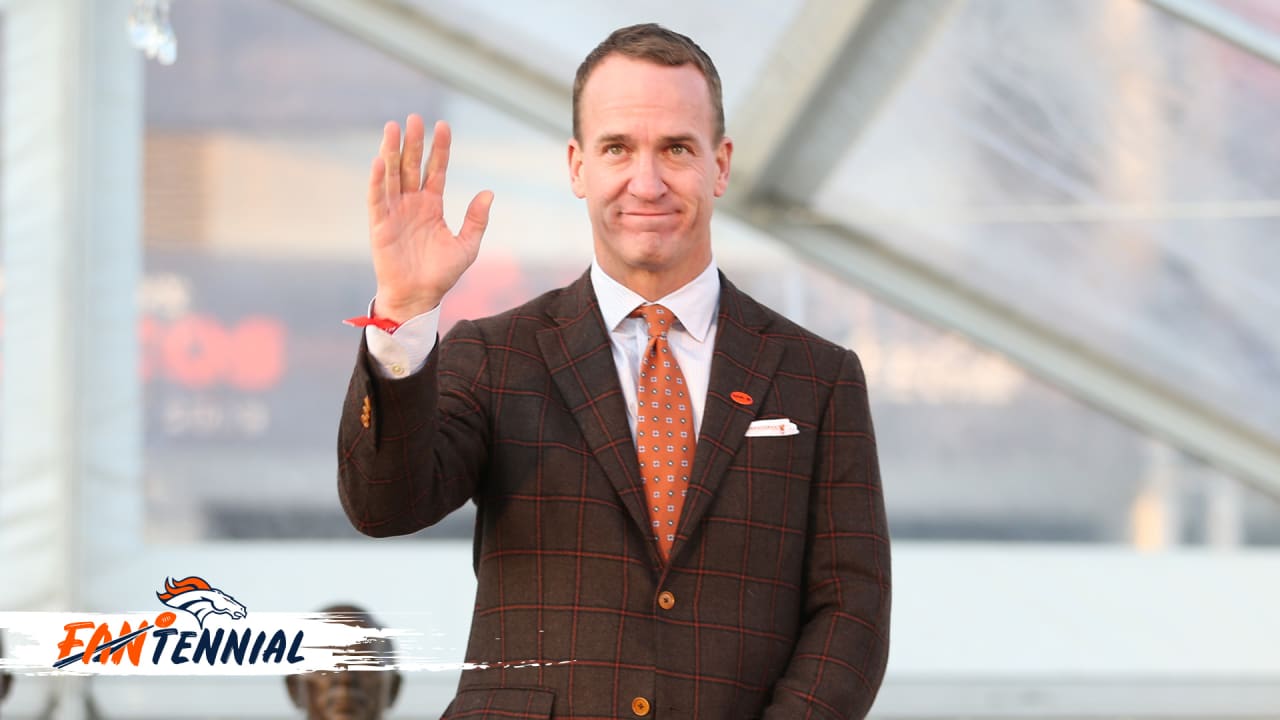 DENVER — As some of the greatest players to ever don Broncos uniforms lined up to be honored as part of the team's Fantennial Weekend festivities, one among them was uniquely suited to see the significance and scope of the gathering.
Since he was a child, former Broncos quarterback Peyton Manning has consumed the game like perhaps no one else, from joining his father, former Saints legend Archie Manning, on his Pro Bowl trips, to his insatiable appetite for watching film throughout his playing career.
And after retiring from the NFL in March of 2016, former quarterback Peyton Manning has stayed busy in 2019 with an ESPN series exploring the history of the NFL to celebrate its 100th season.
So as he received a commemorative game ball along with about 40 other members of the Broncos Top 100 Team that was announced this past summer, Manning could understand the greatness that surrounded him and the meaning of the moment.
"I've always been a fan of the history of the game, with my dad playing," Manning said during the event. "So to see [Rich] Jackson and [Rick] Upchurch, [Randy] Gradishar and [Karl] Mecklenburg and all these guys that I used to hear my dad talking about, it means a lot and this is a special evening. Just great tradition and history here with the Denver Broncos going back to the first year in 1960 and I'm proud to be a part of it."
Former Broncos linebacker Al Wilson echoed his words shortly afterward, as he gazed across the dozens of Broncos greats who came before and after him and shared the meaning of this night for him.
"To be a part of such a great event with so many great guys and great football players, that means the world to me," Wilson said.
https://www.denverbroncos.com/news/broncos-tradition-on-display-as-members-of-top-100-team-recognized-at-fantennial