Broncos share personal stories behind their helmet…
3 min read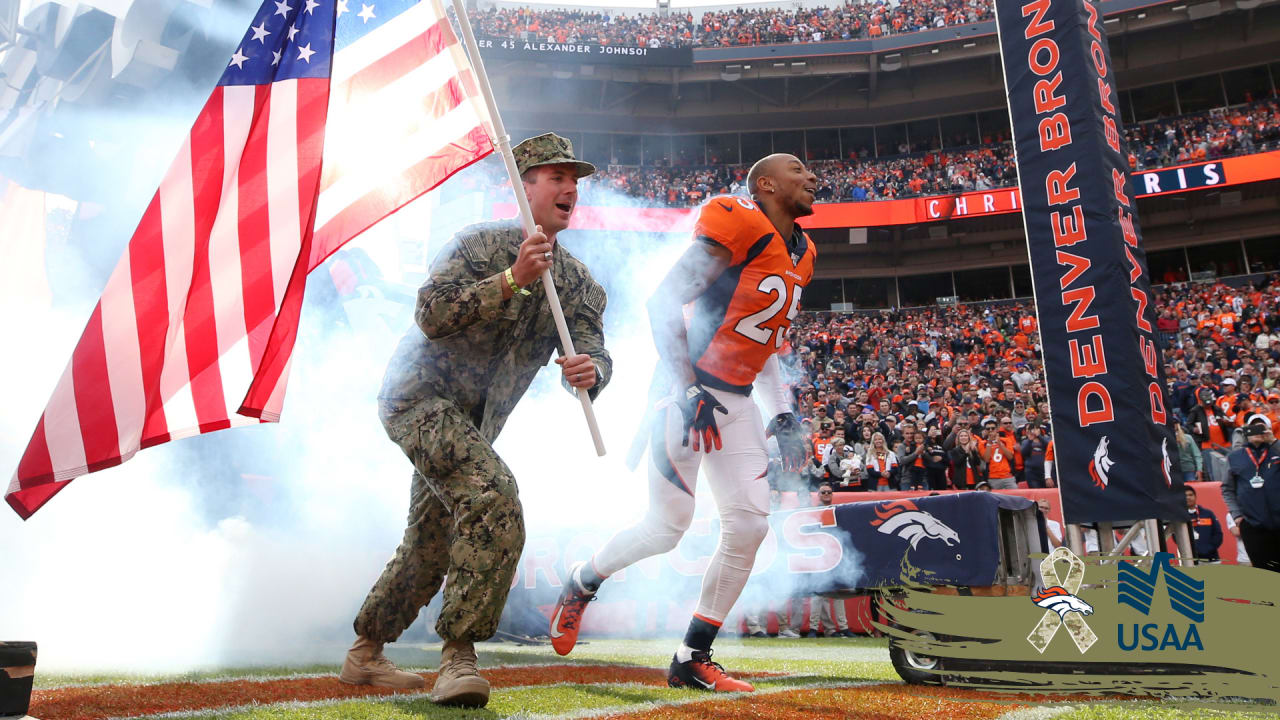 "[In addition to picking it for my brother-in-law,] I just have a ton of respect for Navy SEALs in general. … I think those guys are badass. I really take a lot of inspiration from those guys and got a lot of respect for them.
On running the memory he has of running out of the tunnel with his brother-in-law in 2017:
"I think it's something, like I said when it happened, it's something we'll have forever. He was really happy about it, so for me to be able to do something like that for him, and I told him, 'It was just as cool for me.' It's a big deal, and it's a good deal any time you get to run out of the tunnel with some military guys, because they don't get any kind of accolades for the stuff that they go through. They're doing it for the country, making the ultimate sacrifice. Any time you sign up for the military, you're putting your life on the line. I've got a ton of respect for those guys."
"I choose the Air Force every year. That was the branch of the military that my dad was a part of. I used to know, but I couldn't tell you what rank he was or anything like that. But I know he enlisted after college and he was in the Air Force. I just know how big of a deal it was for him and what it meant to our family at the time when he enlisted. I always put it on my helmet, take a picture and send it to him. That's something that he would be proud of. It's pretty cool.
"My dad's always been like my coach — my hardest critic and my biggest fan at the same time. He can't always make it out to all of the games and I know he's always tuned into them. For him, I know it's cool when we get to be able to wear the decals on the back of our helmets [during] Salute to Service month … he probably wouldn't say it out loud or you would never know, but it means a lot to him. He knows the impact that he's had on our family and knows what he sacrificed and how much that means as a family. I know how much that means, so it's cool for him."
Andy Janovich: U.S. Marine Corps
"I've got a couple buddies that went into the Marines. … The Marines are first in, last out. Those guys are tougher than dirt. They risk everything for us, so just to wear a simple sticker on the back of your helmet, it's no big deal at all. Those guys are awesome."
https://www.denverbroncos.com/news/salute-to-service-broncos-share-personal-stories-behind-their-helmet-stickers