Broncos embracing challenge that comes with 0-3…
3 min read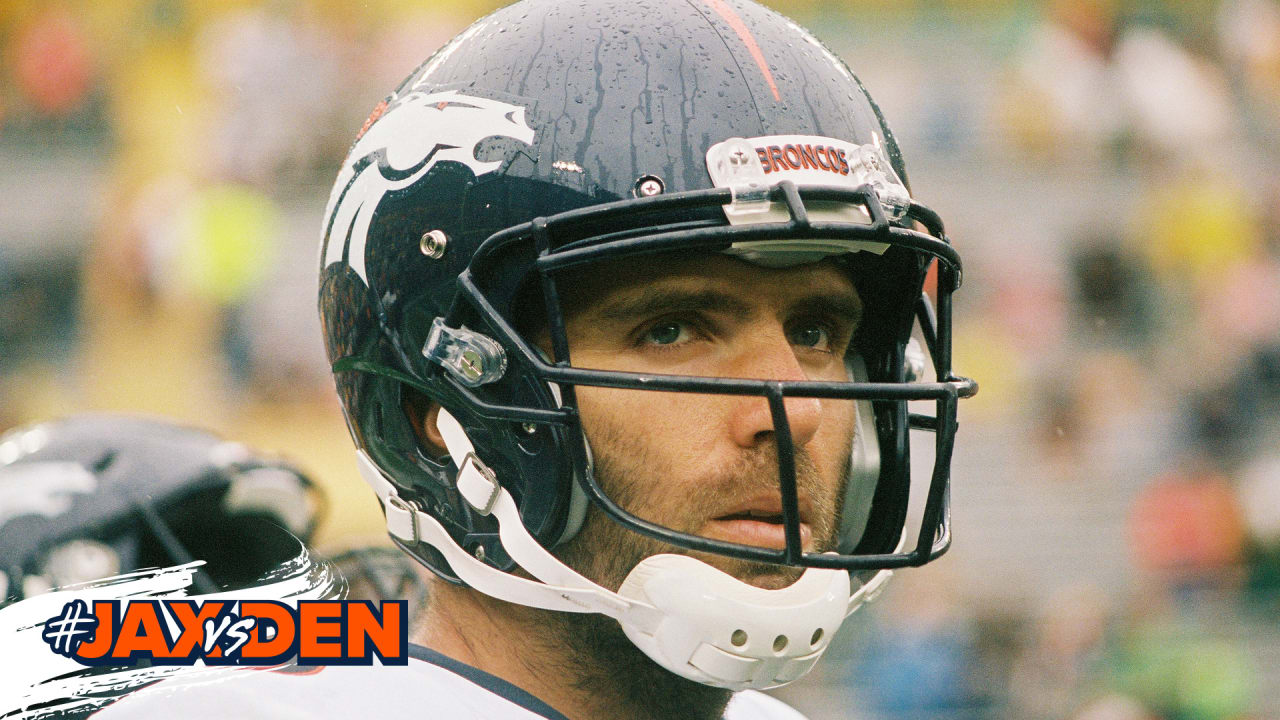 ENGLEWOOD, Colo. — As the Broncos aim to climb out of an 0-3 start to the season, there's at least one member of the roster who has experience with the same difficult scenario.
Safety Kareem Jackson, who joined the team this offseason, was on the 2018 Houston Texans, who also started the season 0-3 with a series of close losses.
"It's pretty much a similar situation," Jackson said. "I think about how our games have gone. The first three games, I feel like one or two more plays [in our favor and] these games could have gone in a different direction. I just kind of talk to them about how we have to find a way to make those one or two more plays in every phase so we can come out on the winning side in of some of these games."
The Texans won 11 of their next 13 games to win the AFC South and clinch a home playoff game.
Houston is the only team in the last 20 years to come back from an 0-3 deficit to make the playoffs, and just six teams have done it since 1980.
What changed for the Texans?
"I just thought it was a collective effort," Jackson said. "Everybody trying to make those one or two more plays. I think it took for us to win a game in overtime in Indy to kind of get it going. I think we're close here as a team. We have to continue to work, we have to continue to come in every day with a positive mindset and we have to stick together as a unit and just continue to put our best foot forward and get this thing turned around."
Several other Broncos agree with Jackson's sentiment that they're close to wins, and Head Coach Vic Fangio said Wednesday that the team's "frame of mind" is good ahead of a Week 4 game.
Running back Phillip Lindsay seemed to prove that sentiment on Wednesday in the locker room.
"Only you guys are sitting here not believing in us," Lindsay said. "If you're a true fan, then you believe in us. If you're not, if you're just a bandwagoner, then you're going to believe what you want to believe. At the end of the day we have a lot of football left. If you haven't played this game, then you just don't know. You're looking on the outside. We have a lot of games left and we can still be in the playoffs and we can still make a big run for it. When we do it, I don't want everybody jumping on the bandwagon saying, 'I told you so.'"
Added quarterback Joe Flacco: "Historically, I don't know that there's … too many teams starting off at 0-3 and are able to rebound and get themselves back in a playoff spot. Obviously, there's that sense of urgency for us to kind of get one in the win column, and hopefully that'll get us rolling from there. I think we're confident that we're going to do that. It's going to be exciting to be back in front of the home crowd. We've played some really tough games and we haven't come out with the wins, but we really feel like we're getting there. We've just got to make it happen. Yes, there's definitely a sense of urgency of it has to happen now."
A muddled AFC — just six of the 16 teams are above .500 — means the Broncos could have a chance if they figure things out soon.
Fangio, though, knows it's too early to look ahead to the end of the season.
"Honest to God, I haven't looked [at the standings]," Fangio said Wednesday. "I'm a one-game-at-a-time guy. What I do know is until you get above .500, you need to not worry about what you're alluding to."
https://www.denverbroncos.com/news/if-you-re-a-true-fan-then-you-believe-in-us-broncos-embracing-challenge-that-com