Britton Colquitt, Brother & Father are NFL's 1st…
2 min read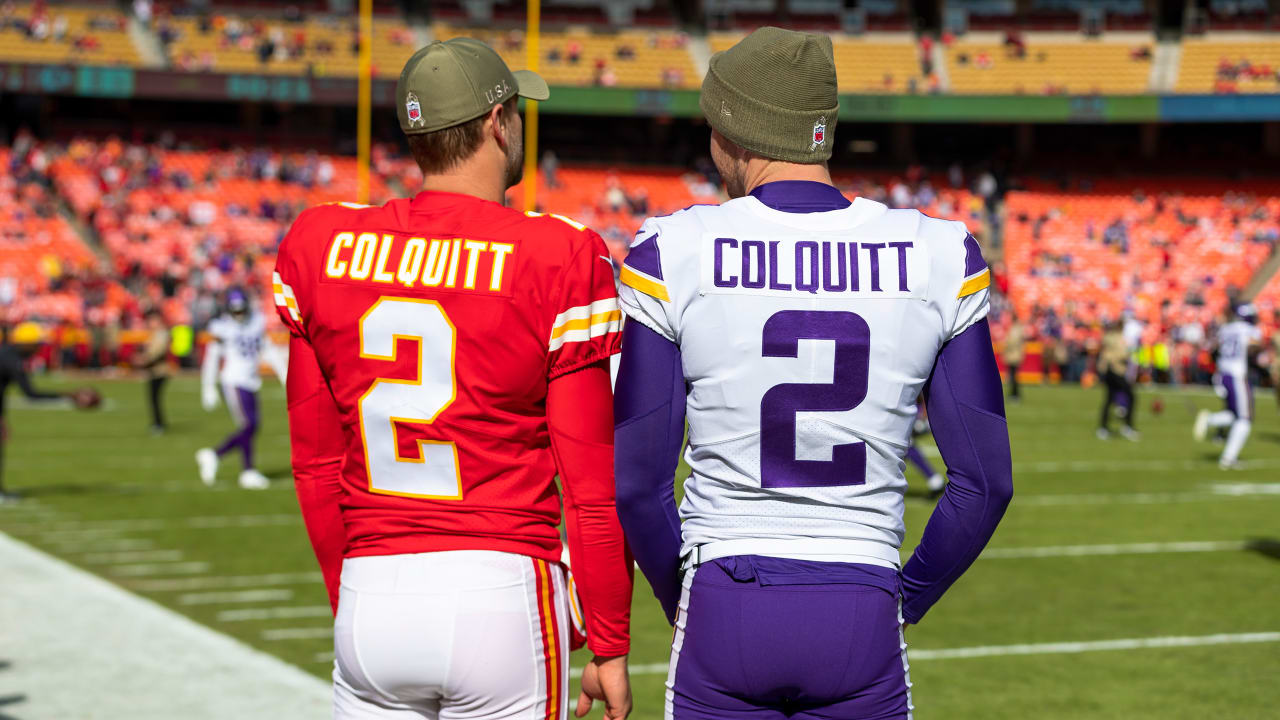 Britton said he hopes that a return to Minnesota is in his future, but he will continue to rely on God's plan. He said his kids wake up enthusiastically on school days and don't mind freezing-cold mornings at the bus stop.
"Of course they like the weekends, but our son was so pumped after Christmas to go back to school. That's just a testament to this place," Britton said. "We've fallen in love with it, and the people are great, our neighbors, it's a really awesome place."
As for the Vikings, the Tennessee native was asked if he could see some parallels with his time teaming with former Volunteers QB Peyton Manning.
"I definitely do. I was telling some guys about that yesterday (the day the Vikings were eliminated by the 49ers), how we went to New York and got killed by the Seahawks," Britton said. "You all remember that game, and we were a good team then. It was just we added a couple of things, but those experiences definitely put you where you need to be, and two years later, we won the Super Bowl.
"I told some guys that, and I think that this team may be just a little younger as a whole, given that Peyton was in the end of his career and all of those things," he continued. "The building blocks are there, and the defense and special teams and offense, you might even say we have more weapons than that year that we won the Super Bowl. It's there, and getting that taste is going to make guys more hungry. … I'm very confident in this team and just hope to be part of it."
https://www.vikings.com/news/vikings-britton-colquitt-brother-father-nfl-1st-player-trio-super-bowl-rings