After impressing in extended playing time, Purcell…
2 min read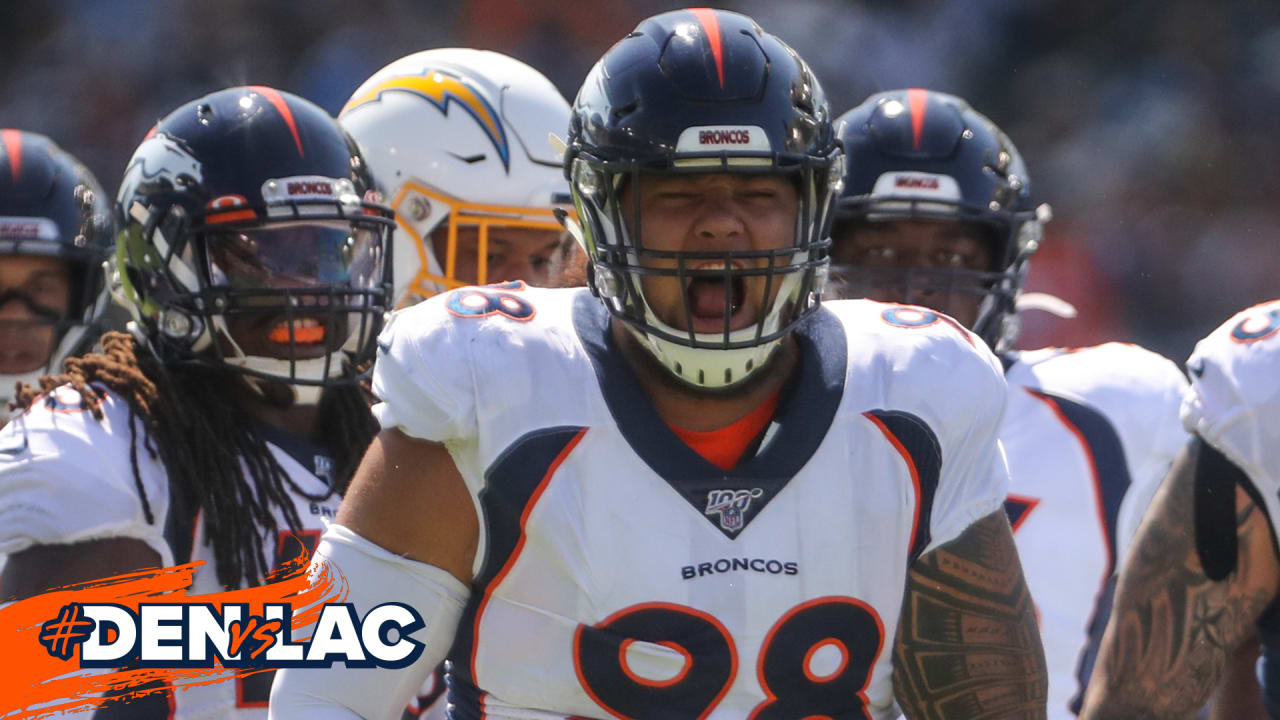 In the Broncos' first game without Bradley Chubb, Fangio said the team's pass rush "wasn't awful, but it wasn't good enough, either."
Denver did not sack Philip Rivers on Sunday, but the Broncos were able to pressure him into incompletions and a costly intentional-grounding penalty in the second quarter that led to a missed field goal.
"It was spotty," Fangio said. "There [were] some times as you noticed there, particularly some third downs, we only rushed three. We felt we needed to give our coverage a little extra help." 
Rookie Malik Reed started his first game and played 62 defensive snaps, finishing with a pair of tackles.
"Overall, he did decent," Fangio said. "… That's a lot of plays for a guy that hadn't been playing that much. He's still on a special teams unit or two. I thought he did fine, and I expect him to keep improving. It didn't seem like the game was too big for him and [he] played hard — which he always does — and the game's important to him, so overall [I'm] pleased."
All-Pro Von Miller, meanwhile, was "close a few times" to recording a sack, according to Fangio.
"I thought his rush was OK," Fangio said. "I think he's capable of better, but he was coming free some and did help the pass defense in that way. Run defense was up and down a little bit. [He] made some good plays, [but] a lot of stuff was away from him. It was kind of uneventful."
https://www.denverbroncos.com/news/after-impressing-in-extended-playing-time-purcell-and-johnson-expected-to-see-mo